HGTV, DIY and other home improvement sites are a great source of inspiration for starting your project. Unfortunately, they can also be a greater source of misinformation. Timelines and budgets are entirely unrealistic and often lead to frustration and disappointment among clients. Viewers see the entire home renovated and beautiful in seven weeks, and seven weeks is not a realistic timeframe to completely gut, redesign and install a kitchen, let alone re-do a whole house. The processes left out in a home improvement television show are the time it takes to select a designer for your project, the design process itself, the development process and your decision making. The October 2019 issue of House Beautiful, the magazine's first-ever kitchen issue, offers a more realistic time frame. Take a look!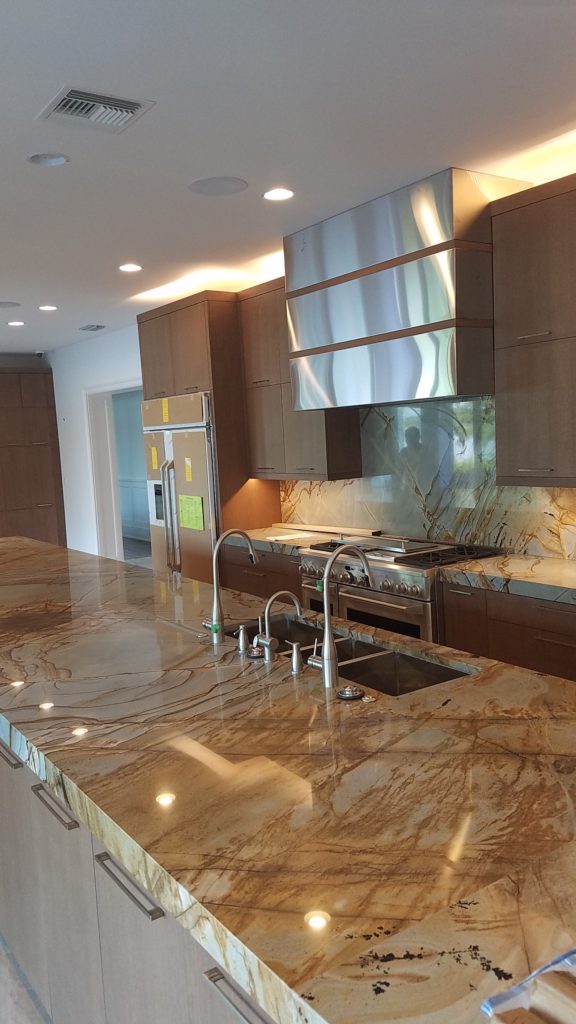 Step 1: Research (3 to 18 months+)
Most of our clients spend months researching different styles, products and design concepts. We encourage this research because it helps to save time later on in the renovation process. Create design boards on Pinterest, Houzz.com or your platform of choice, that identify the types of kitchens, layouts and products that you prefer.
Step 2: Select a Showroom and a Designer (1 to 2 months)
An essential service that you should expect from your showroom and designer is to make order out of chaos by discussing your wants, needs, expectations and budget. Expect your designer to narrow your product choices based on what you have discussed. This process takes time because there are many questions that need to be answered in order to help your designer better envision how you want your space and develop the perfect solutions for your project.
Step 3: Develop the Design (5 to 6 weeks)
Based on your input, a designer takes your ideas and expectations and uses them to develop drawings, plans, specifications, perspectives and elevations.
Step 4: Product Selection (4 to 5 weeks)
You should expect your showroom professional to develop a realistic budget and to direct you to products and techniques that represent the "best bang for your buck". During this phase of the project, your designer dives into the details that make all the difference; finalizing material choices and sources, and finalizing organization and storage plans.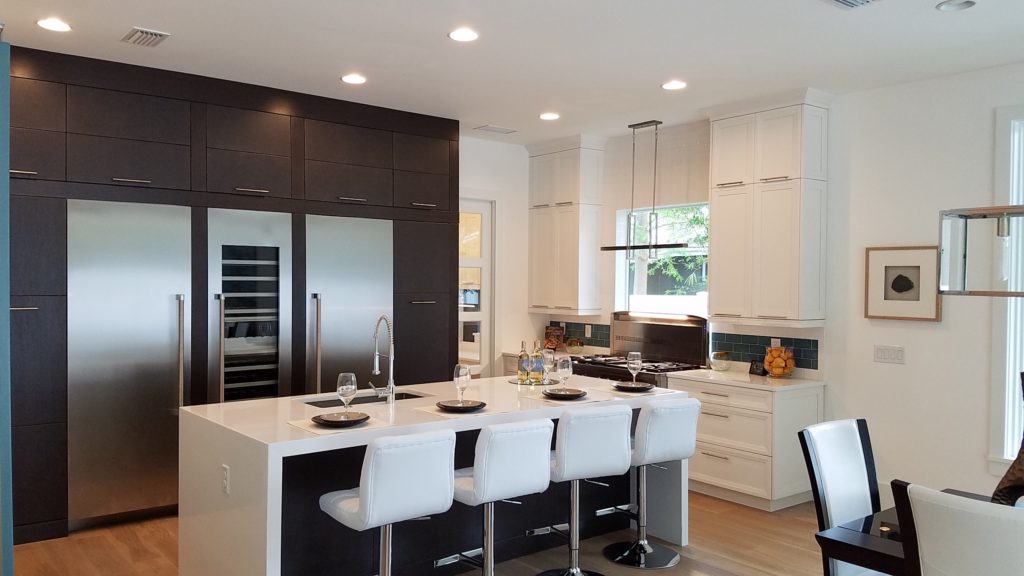 Step 5: Fabrication and Delivery (2 to 5 months)
The timeframe to source and obtain products depends on the design and product selection. Custom-made cabinets take longer to fabricate and deliver than stock cabinets. You should expect your designer to provide a detailed timeframe for when your products will be delivered. Product sourcing should begin before demolition starts.
Step 6: Demolition and Installation (1 to 9 months)
The timeline depends on the scope of the project. If the design calls for moving electrical, plumbing, ductwork, or structural systems, needs additional space, or to install new windows and/or doors, the timeframe will take longer than a project that is simply replacing what currently exists. You should expect your designer to not only provide a realistic timeline, but also offer guidance for creating a make-shift kitchen during the renovation process. The design and product selection should be finalized before demolition begins. Making changes mid-course not only will expand the time necessary to complete the renovation, but changes will also adversely affect your budget.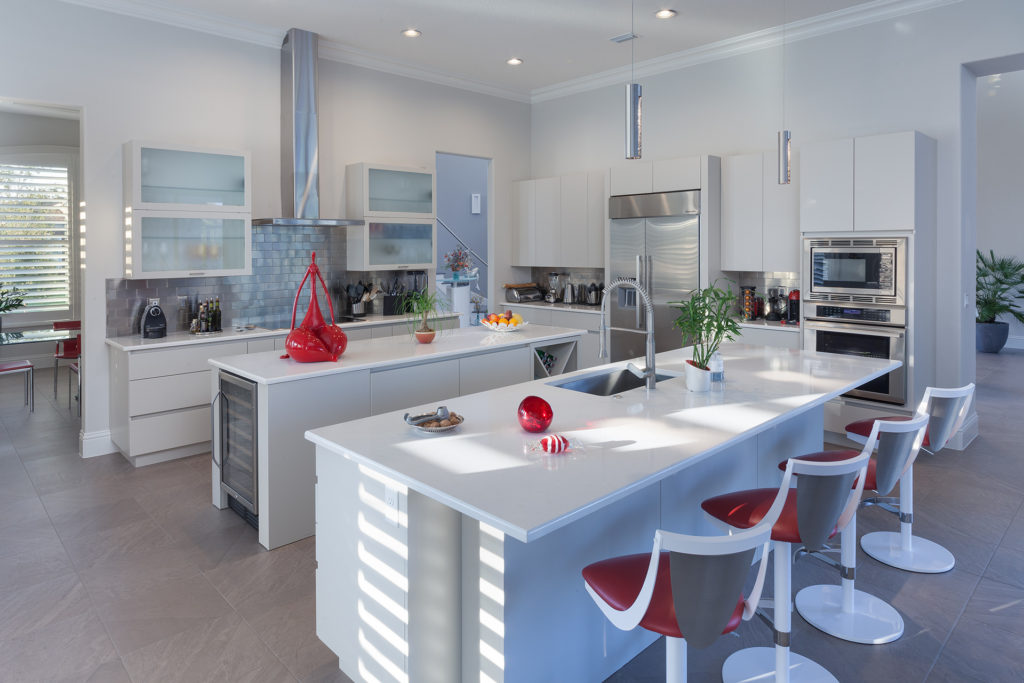 Step 7: Adding the Finishing Touches (1 week)
This step involves installing window coverings, hanging art on the wall, placing your favorite keepsakes on open shelving and smiling every time you cross the threshold of your brand new dream kitchen.
If you would like to discuss a realistic timeframe for your new kitchen renovation, please give us a call at (407)629-9366 or visit our showroom at 935 Orange Ave. Ste. 102 Winter Park, FL 32789. Hope to hear from you soon!