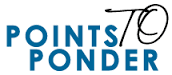 By Paul Greenspan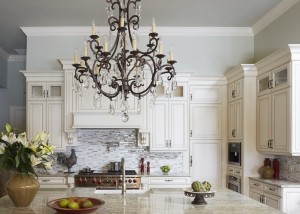 An almost endless array of options is available to store cookware, food, utensils, countertop appliances (blenders, mixers, etc.), recycling containers and so on. That is the reason why we ask our clients to describe what they currently store in their kitchens during the planning phase of their remodel. We also ask if there are other items that they would like to store. Storage capacity affects usable counter space. When proper storage in not available, countertops seem to fill the void and not in a good way. A number of our clients' current kitchens require mixers, blenders, food processors, coffee pots, et. al. sit on the counter because there is insufficient cabinet storage. A clean look with few to no items on the counter top is preferred by many.
A couple of easy solution to storage shortages is to specify "stacked kitchen cabinets". They not only have the ability to greatly increase your storage space, they also can provide a blank canvas to create dramatic and striking displays and a completely finished look. There are several factors associated with specifying stacked cabinets. When height is an issue, another option is to go with deeper wall cabinets.
Stacked: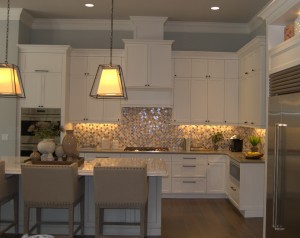 First, you need the physical space to accommodate the extra height the stacked cabinets will use. In many kitchens wall-hung cabinets do reach the ceiling. The typical rule of thumb is that if there is a foot of open space between the top of your existing cabinets and the ceiling, there is a good chance that your new kitchen can accommodate stacked cabinets in your design. The following are the advantages and considerations of specifying stacked cabinets
Advantages
Storage space: store seldom used countertop appliances (waffle irons, griddles, sandwich presses, pasta makers and so on). If you have a lot of cookware, the extra space makes a nice home for seldom used pots and pans as well.
Personal design statements: Specifying glass front cabinets in combination with panels and/or open cabinets allows you to showcase your favorite things whether they be a vase that you picked up during your travels, a serving platter, decorative accents, candle sticks or that special trinket that makes you smile every time you see it.
Clean lines and a finished look: Some of our clients do not like the flow of the kitchen interrupted if the cabinets on the wall do not reach the ceiling. When cabinets do reach the ceiling, the look is more seamless and cleaner.
Considerations
Accessibility: The upper tier of the cabinets that reach the ceiling may not be easily accessible without the assistance of a ladder or step stool. If you don't mind, great. If you find this to be inconvenient, you may want to think twice.
Budget: If you an additional set wall-hung cabinets by having a stacked configuration, your budget will need to increase accordingly.
Maintenance: You have 33% more surface area to clean and maintain.
Space: If you have a limited footprint, double stacked may make your kitchen feel cramped. There can be too much of a good thing.
Extra Deep:
Again you will need the physical space to accommodate the extra depth. Once you verify the space available decide what depth you want to use. My favorite is 15 inches, since standard depth cabinets are around 12″ deep, this will give you additional storage of 25%. A difference from the stacked option, the extra depth allows you to store some of the bigger appliances or cookware that probably would not have fit in a standard cabinet.
Advantages
Storage Space: with 25% more depth you might be surprised at just how much more can fit into the "same" cabinet. Those large platters that you can't figure out where to store,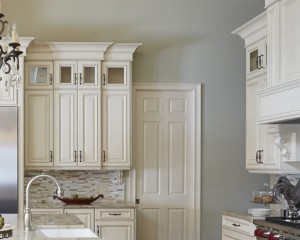 they should fit now! Large pot that was taking up to much space in the base cabinet, it now can be stored on the top shelf of your extra deep wall cabinet.
Other than making sure you have room for the extra depth, this option fits your existing foot print.
Considerations
The main consideration here is budget. Going with extra deep cabinets will certainly increase the cost of your cabinets. Many manufacturers consider this a custom option but be sure to ask your designer about which cabinet lines charge the least for this option so you can maximize your money. There is really no additional maintenance with this option.
How do you develop the right plan for storage, aesthetics, functionality, design, comfort and ease of use? Come to our showroom at 935 Orange Ave. in Winter Park, FL or give us a call at 407-629-9366 to help you determine the best options for your new kitchen.
Paul Greenspan is a 30 year Veteran of the Kitchen and Bath industry and has been published in a number of local and national magazines. He has taken leadership roles with the National Kitchen & Bath Association, Bath & Kitchen Buying Group, and others. He is currently the General Manager for Central Kitchen and Bath in Winter Park Florida. If you would like more information on Kitchen or Bath remodeling check out his website: centralkitchen.dev or call 407-629-9366.