Today we look at the question, Why Renovate?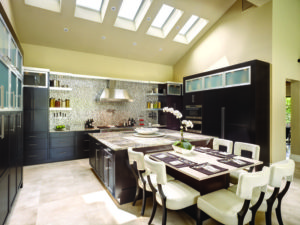 The reasons for all types of renovation projects parallel the reasons our clients in Metro Orlando decide to renovate their homes. The other major reasons for renovating in 2018 (and likely in 2019) include:
• Desire to customize a recently purchased home
• Correcting damage due to home age, pests and lack of functionality
• Adapting to recent lifestyle changes
• Preparing home for sale to increase value
• Addressing damage from a natural disaster


The survey also reflects trends in Central Florida. Nearly half of survey respondents opted to renovate their existing home as opposed to purchase new. The primary reasons included the ability to make a distinct and personal design statement by capitalizing on the opportunity to customize features and design and a desire to stay in their existing neighborhoods.
The goals of renovation are not surprising. Almost all of our clients renovate to improve the look, feel and functionality of their homes. Another major reason to renovate is to increase the value of the home, and the best return on investment in home renovations is a new kitchen. Kitchen renovations provide a 92.9% return on investment, according to Remodeler magazine. A bathroom remodel that includes replacing the toilet, tub and light fixtures, plus adding a double-sink, tiling the floor and hanging wallpaper can result in a $1.71 increase in home value for every dollar spent, according to Zillow.
The top challenges renovating homeowners face are finding the right service providers, staying on budget and finding the right products. The reason why homeowners have a difficult time finding the right service providers and products is that the Internet is both our friend and foe. While the Internet provides access to every product and service that you could ever need for a renovation project, the amount of information available online can be overwhelming, is often incorrect, is likely to cause analysis paralysis, contributes to unrealistic expectations and elevates stress levels. That's why a professional kitchen and bath showroom is your greatest asset. Showroom professionals specialize in making order out of chaos. Email us if you would like a free guide that outlines what you should expect from a professional showroom.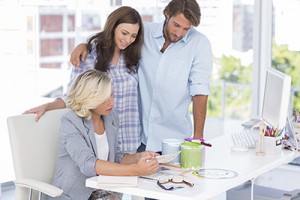 The reasons why staying on budget is so difficult is due to not having a well-crafted and complete plan. Another reason why estimating and sticking to a budget is difficult for most homeowners in Metro Orlando is that home improvement television is not a documentary but entertainment. Both budgets and timetables do not reflect reality and costs almost never include labor expenses. Email us if you would like a free guide to budget more effectively for a new kitchen.
If your kitchen, bath, laundry room, closets or other areas of your home no longer meet your desires, needs or preferences, give us a call at 407-629-9366 or visit our showroom at 935 Orange Ave. Winter Park. We will show you how you too can turn your dreams into realities.
Paul Greenspan is a 35 year Veteran of the Kitchen and Bath industry and has been published in a number of local and national magazines. He has taken leadership roles with the National Kitchen & Bath Association, Bath & Kitchen Buying Group, and others. He is currently the General Manager for Central Kitchen and Bath in Winter Park Florida. If you would like more information on Kitchen or Bath remodeling check out his website: centralkitchen.dev or call 407-629-9366.