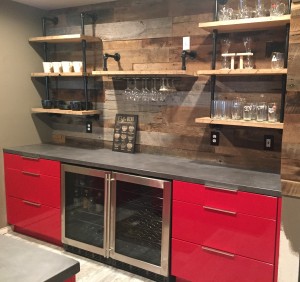 Homeowners often decide to renovate their kitchen because they simply can no longer stand their existing one. This is confirmed by the findings of the 2017 U.S. Houzz Kitchen Trends Study of more than 2,700 homeowners who were renovating their kitchens, recently renovated their kitchens or were in the midst of a kitchen renovation. The study found that the second most popular motivation for a kitchen renovation is finally having the financial means to do so.
If you're anything like our prospective clients, you're probably wondering how much a kitchen renovation might cost. The Houzz survey found that homeowners usually invest $25,001 to $50,000 in their kitchen renovation project.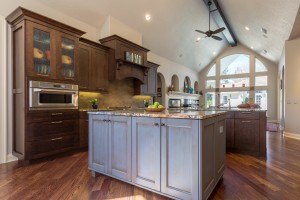 Nine percent of kitchen renovations required an investment of more than $100,000. In our market here in Central Florida, the range is much bigger. From a low of $12,000 to highs well into six figures.
Open floor plans continue to dominate as great rooms maintain their popularity, with more than half of kitchen renovations being open to nearby rooms as part of the new design. Meanwhile, more than a third of renovating homeowners are increasing their kitchen size and many more are replacing major kitchen elements from countertops to flooring. Granite counters and Quartz material like Silestone lead the way, followed by butcher block or wood slab.  The most popular flooring materials are hardwood and ceramic or porcelain tile. Windows and doors are being replaced in more than a quarter of renovated kitchens.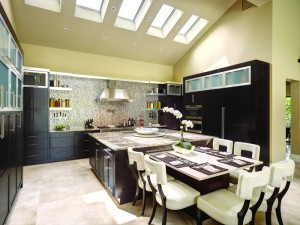 Contemporary has surpassed transitional looks and is now the most popular style. White cabinets are selected most often, followed by light, medium and then dark wood cabinets. Many of our clients are opting for built-in organizers that help to maximize the space. The most popular built-in, according to Houzz, it a pullout trash or recycling cabinet followed by cookie sheet organizers and Lazy Susans.
Under cabinet lighting is the most popular lighting upgrade in remodeled kitchens followed by installing pendant lights.
Stainless steel appliances were preferred by almost 75% of homeowners. White appliances were a distant second according to the Houzz survey.
Almost 90% of those renovating their kitchen relied on professional assistance for their kitchen renovation. If your kitchen is no longer working for you, perhaps it is time for a change. We can help you with that. Please give us a call at (407) 629-9366  or visit our showroom at 935 Orange Ave in Winter Park. We have the recipe to not only help you realize the kitchen of your dreams, but also to assist in helping you live a healthier and happier lifestyle.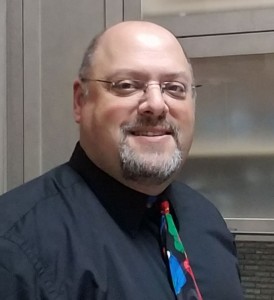 Paul Greenspan is a 30 year Veteran of the Kitchen and Bath industry and has been published in a number of local and national magazines. He has taken leadership roles with the National Kitchen & Bath Association, Bath & Kitchen Buying Group, and others. He is currently the General Manager for Central Kitchen and Bath in Winter Park Florida. If you would like more information on Kitchen or Bath remodeling check out his website: centralkitchen.dev or call 407-629-9366